Skip to Content
Event Venues in Tucson, AZ
Save the Date
With multiple private function spaces to host your next special moment, the Tuxon Hotel is your go-to among event venues in Tucson, AZ. We offer a stylish conference room and an Executive Suite for meetings and indoor gatherings. Need some fresh air? Our picturesque Pool Area, desertscape, and gardens are ideal for outdoorsy party people.
Meetings & Events Amenities
Customizable Food and Beverage Options
1GB Fiber Internet & WiFi
24-hour Business Center
Free Parking
Dedicated Events Team
ALICE Digital Concierge
Flat screen for enhanced presentation
Meeting Room with Full Kitchen
Executive Board Room Arrangement
Under the Tuxon Sun
Get Married
Say: "I do" with the desert as a backdrop or share your first dance under the stars. From the bachelor or bachelorette party to the honeymoon plan, the Tuxon team will make your moment beautiful.
Get Social
Whether catching up with lifelong friends or networking with business associates, The Tuxon team has the venues and the vision to make your next social event remarkable.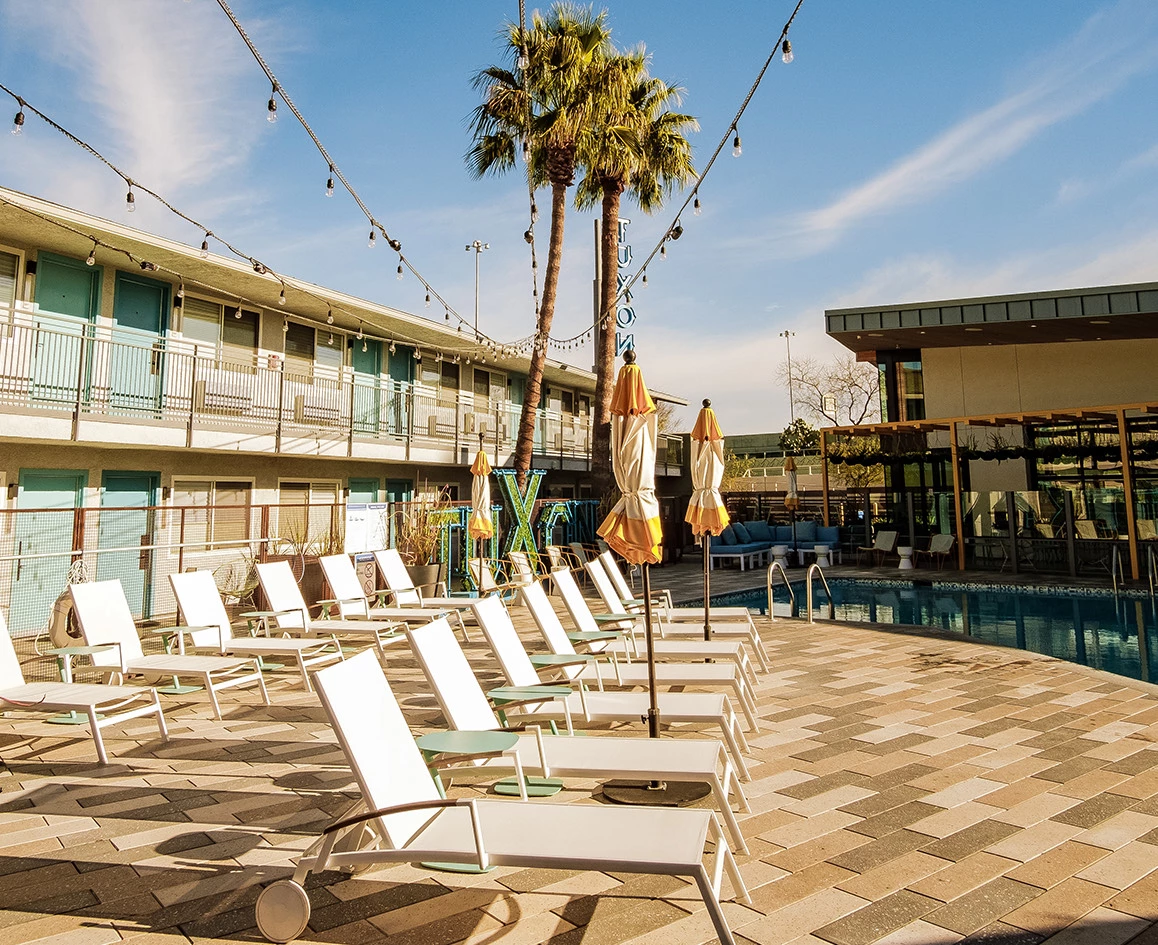 Get With It!
Celebrate those milestones, birthdays, and anniversaries or get together "just because" at our unique hotel. You don't need a reason. You just need The Tuxon.
Get It Done
Surrounded by the majesty of the Sonoran desert, inspiration always finds you at the Tuxon Hotel. Plan a top leadership retreat or creative conference in any of our indoor or outdoor spaces.
Room to Innovate
Conference Room
With stylish indoor meeting room for up to 20 attendees and a host of high-tech conveniences, our Conference Room is the place where creative collaborations happen. Our distinctive 675-square-foot Executive Suite is uniquely suitable for hosting business meetings and small group get-togethers.
Room to Innovate
Take It Outside
Our 3,500 square feet of indoor-outdoor space, The Pool Bar at The Tuxon provides an alluring setting for any corporate reception or networking event. Our desert scape and garden areas offer a perfect opportunity for outdoor inspiration and team-building activities.